Right so today i was going to try a 184mm shock, but did get to try a few other things.
First off measured again the i2i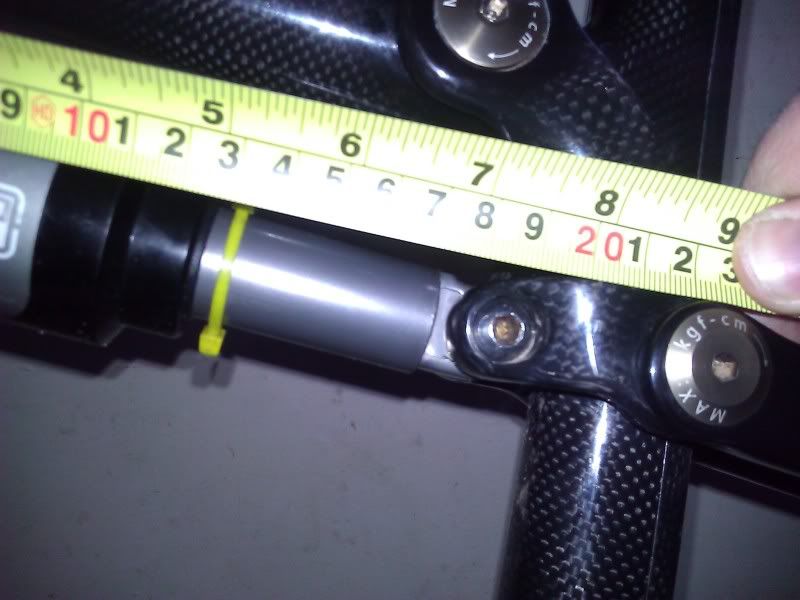 picked up a 165mm shock off a friend, as thats what the crazy yanks on MTBR are using.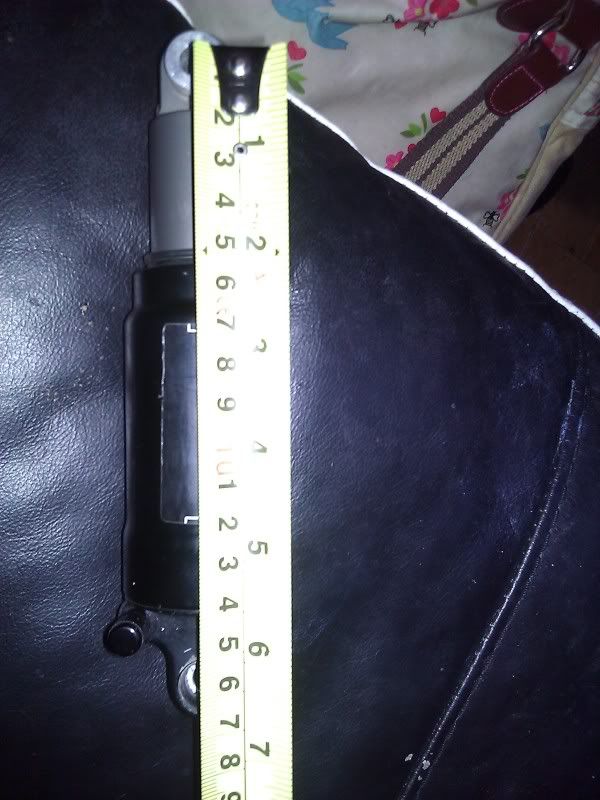 before swapping them over i measured the head angle, 75'
so i put the 165mm shock on.
so not only does it have to move quite a long way in (so loosing travel) it decreases the head angle by 5'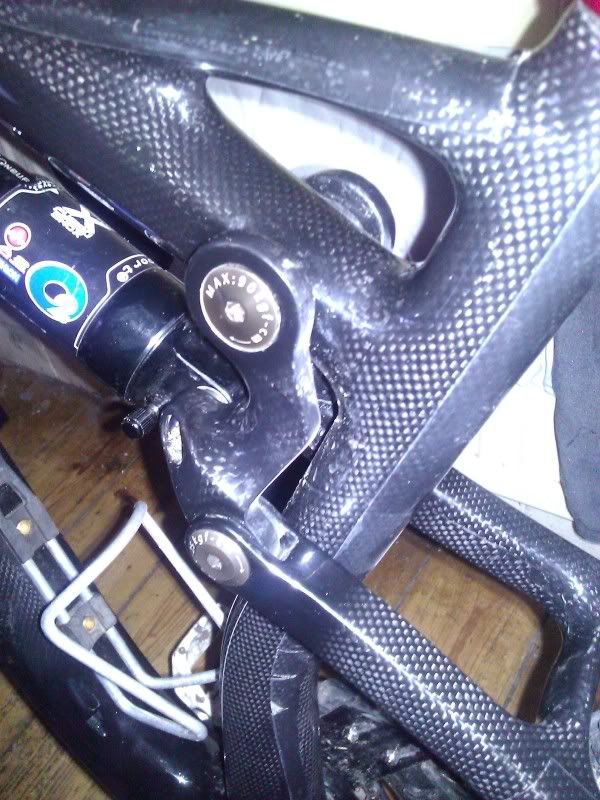 So i'm going to order the Monarch 184mm shock
In the mean time i took some photos in the snow.