Whytey wrote:
Ciar & I managed to find the oldest tree in Epping. 900ys old apparently. The beauty of not knowing where you going!
Ciar wrote:
Lol
Ah yes but could you find it again ??
It was gone 12:00 before I made it to Epping.
Did manage follow the loop I did from High Beech with MBRO35 a few weeks ago that me a Ciar were trying to follow last weekend.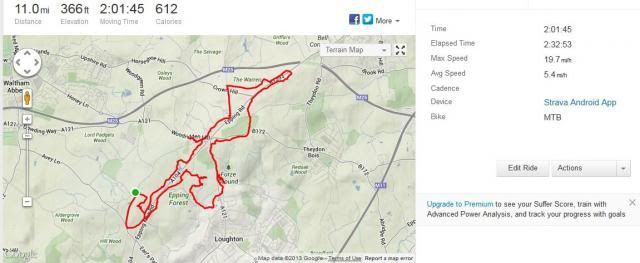 Only got lost 4 or 5 times.