Epping Forest Mountain Biking

Riding In Epping Forest
Epping Forest is home to the only real MTB trails within London, stretching between Forest Gate in the South and Epping in the North. If you know where to look it contains some of the best singletrack in the South East and London.

Epic mud in the winter and crazy brambles in the summer but lots of fun if you like it twisty and fast. Its very easy to go riding here, if you live in London, Essex or Hertfordshire. There are trains from London Liverpool Street to Chingford, and the Central Line to Snaresbrook, South Woodford, Loughton or Epping giving easy access to the forest.
Epping Forest Location & Links
Meeting points
How to get there by train from London
Epping is accessible from the Underground and overland lines.
You can access it via Snaresbrook, Woodford, Loughton and Epping (Central Line)
You can also get to it via the overland St James Street, Chingford (Liverpool Street).
How to get there by car
For High Beech follow the postcode IG10 4AE - taking you to the Kings Oak pub
For Nursery Road follow the postcode IG10 4BW - taking you to the Smarts lane Nursery Road Junction.
Epping Forest is 35 mins drive from the Dartford bridge and 20 from South Mimm's.
Other Links
Epping Forest Videos and Pics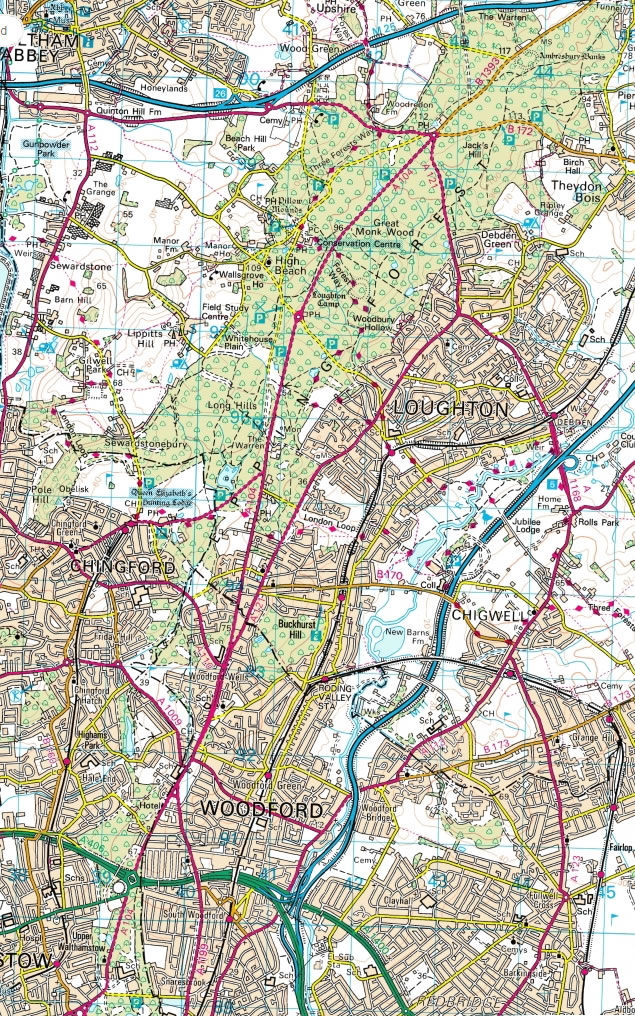 Courtesy of www.ordnancesurvey.co.uk
Epping Forest Trail Conditions
April 10, 2017, 2:12 pm
"Second that on Epping rode this morning can't remember last time it was this good in April"
April 9, 2017, 8:16 pm
"Epping, pretty much as good as it ever gets. Even smiled once or twice! Sent from my EVA-L09 using Tapatalk"
Latest Epping Forest Forum Topics