Swinley Forest Mountain Biking

Riding In Swinley Forest
Swinley Forest is an area of Windsor Forest, owned and managed by The Crown Estate, comprising of 2600 acres of mainly Scots Pine woodland. It is located between Bracknell and Bagshot to the west of the A322 The forest is open 24 hours a day 7 days a week with access available from a number of entrances. The car park at The look Out Discovery Centre is open in the summer from 8am to 8pm.

The trails at Swinley are sandy and drain well. There are some excellent DH out the back towards the MOD land and some great swoopy singletrack on the way out there. The jump gulley is excellent fun. It's easy to get lost so take a look at the maps below.
Swinley Forest Videos and Pics
Swinley Forest Location & Links
How to get there by train from London
Martins Heron station is (1.7 miles from the trails) (London Waterloo station)
Bracknell station is (2.1 miles from the trails) (London Waterloo station)
How to get there by car
The Swinley Forest post code is RG12 7QW.
Swinley Forest is a 1hr drive from the Dartford bridge and 50mins from South Mimm's.
Other info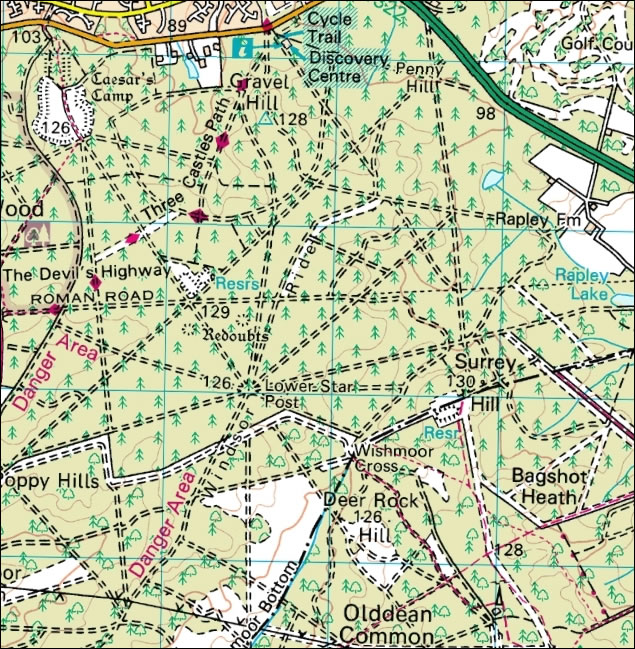 Courtesy of www.ordnancesurvey.co.uk
Latest Swinley Forum Topics