Well the build saga continues.
Still waiting on the wheels but a very kind man has leant me a set

Still waiting on the bushes from CRC that I paid extra for next day delivery back on Thursday.
Initial impression is that there aint much tyre room, mild wobble on the wheel rubs on the inner frame.
So I have put the Fox rear shock on, adjusted the cockpit etc, feels comfy and definitely smaller than the 29er

Look forward to trying it round the block tomorrow.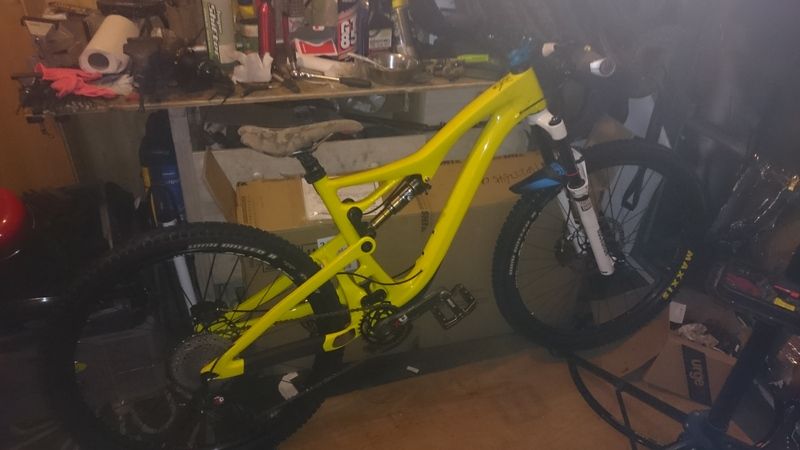 Pedal-worx racing